Your promo video crystal clear at any event
With this mobile LED screen you create an incredible eye catcher on all events. And with amazing quality, because thanks to the exceptional pitch of 4.81 mm per LED tile (more lights per cm2), this is one of the best mobile LED screens in Belgium. Show your video productions for maximum impact and go for a successful event!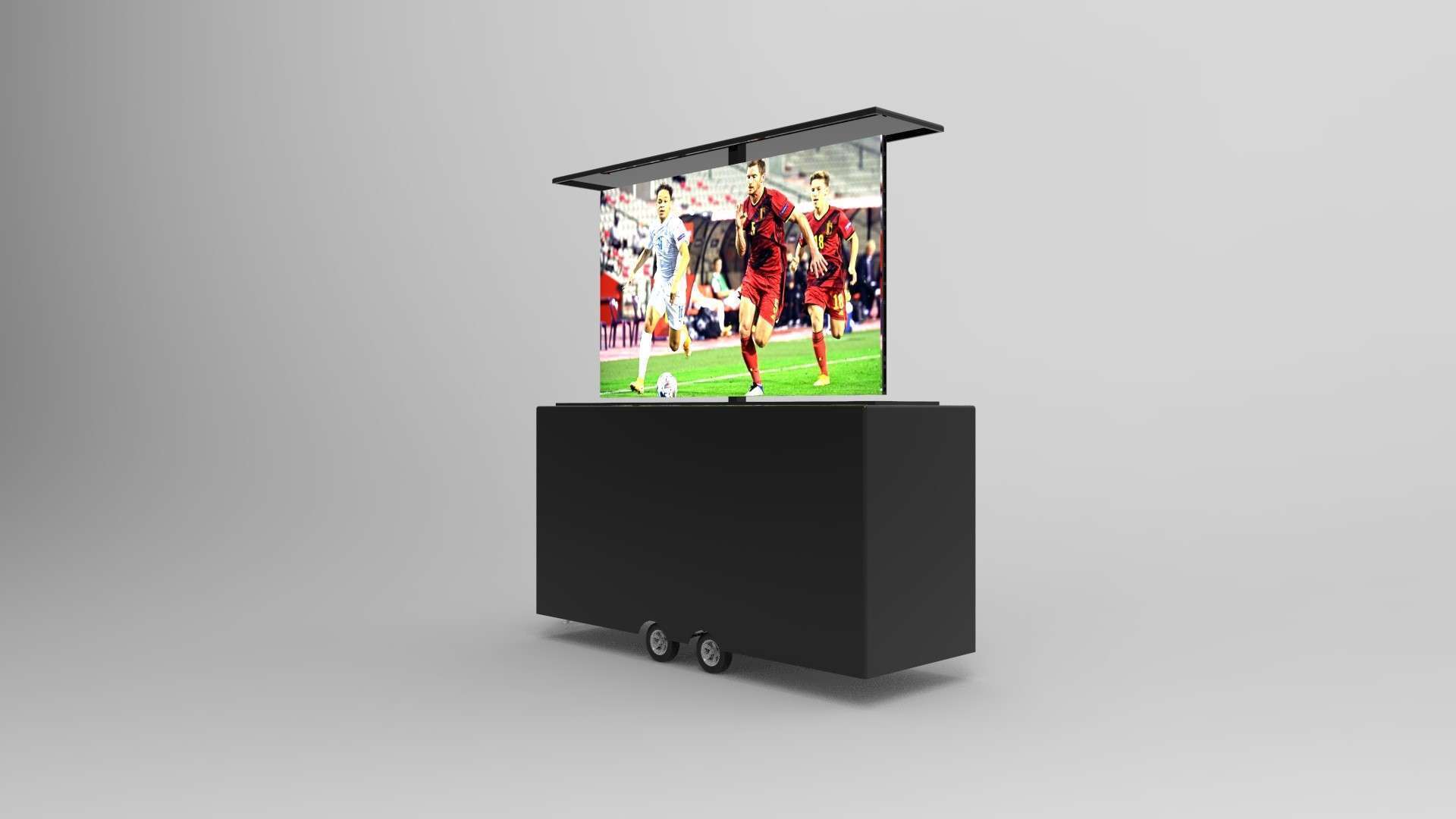 The Mobile LED Wall is equipped with:
The Mobile LED Wall is mounted on a hydraulic mast that can go up to 4 meters height (measured to the bottom of the screen) and can rotate 360 ° around. This way you always position the screen in the right direction, depending on the placement possibilities of the trailer. Covering 21 m, our Mobile LED Wall is one of the biggest screens in the middle category on the market, providing crystal-clear quality.
The trailer with cabinet system, in which we transport the screen, is qualitatively finished and can easily be provided with branding for maximum visibility of your brand or company. The LED screen is also equipped with its own energy source and thus completely autonomous. This way you can use it in all possible locations, even if there are not immediate electrical facilities nearby.